Sharing Christ Across Faiths and Cultures
Sharing Christ Across Faiths and Cultures
 World Mission Sunday 2017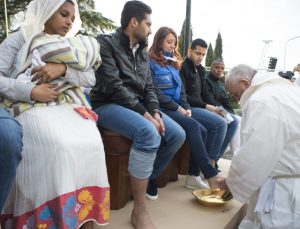 W
orld Mission Sunday, our annual worldwide Eucharistic celebration for the Missions and missionaries of the world, will be on October 22. This collection on the next-to-last Sunday in October is a unique, global effort for the entire Church to provide for the building up of over one thousand local churches in Asia and Africa, the Pacific Islands, and parts of Latin America and Europe. Through the work of these churches, and their witness to Christ, the poor receive practical help and experience God's love and mercy, His hope and peace.
This year, we are reminded by Pope Francis that Mission is at the Heart of Christian Faith; the materials for World Mission Sunday from the Society for the Propagation of the Faith encourage an ongoing formative relationship for mission, offering portraits of today's missionaries inspired by the words of our chief missionary, Pope Francis.
New resources for World Mission Sunday 2017 are now available; please visit: Missio Resources: click here. 
Pope Francis' Message for World Mission Sunday 2017 can be found here in several languages.
Interactive Experience with Pope Francis: www.ChatWiththePope.org
Join the Xaverian Missionaries in our global mission in 21 countries worldwide through your financial help for World Mission Sunday. 
---
Pope Urges Action Against Hunger
---
Webinar on Faith & Science Responses to Climate Change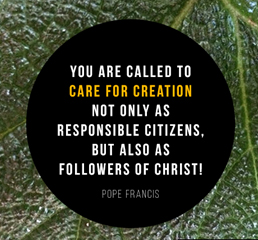 As wildfires rage in California, the aftermath of three hurricanes continue to severely impact millions of people in Texas, Florida, Puerto Rico, and the Caribbean in unprecedented ways. How do we explain these tragic phenomena? What can we do to respond to them and the prospect of future events? JOIN CATHOLIC CLIMATE COVENANT.
Join us on November 2nd at 2:00 pm (eastern) for this timely webinar to gain knowledge and perspective on the common attribution question: "Is climate change to blame for the recent hurricanes and wildfires?" Learn from a climate scientist how these disasters impact our sisters and brothers, and on how you might explain that answer to others. Learn how some are dealing with these events and how you can help.
Faith and Science Responses to Storms, Wildfires, and Climate Change
Thursday, November 2nd at 2:00 pm (eastern)
---
---