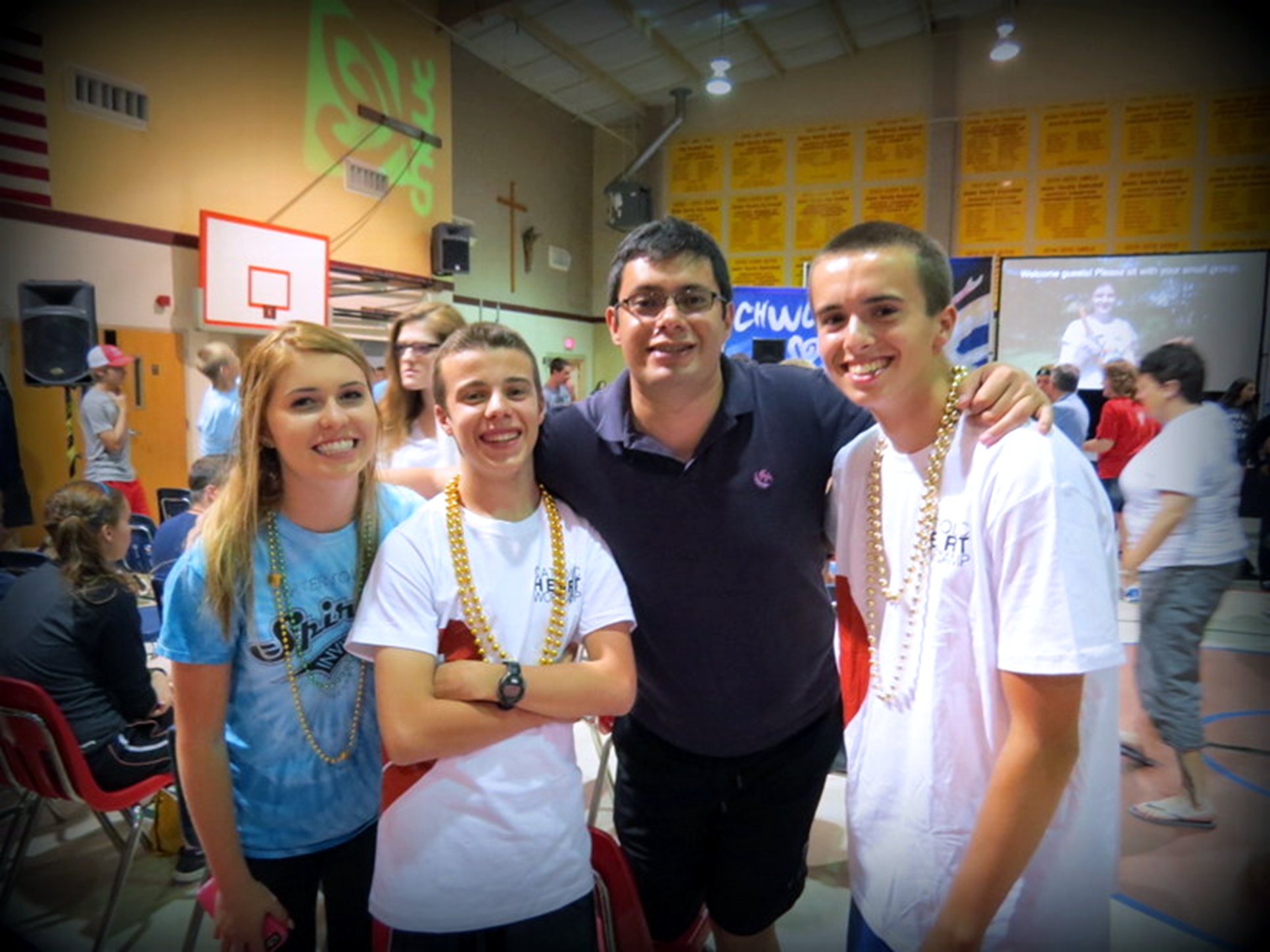 Global Youth Mission Services
Global Youth Mission Services
FOCUS "Seek" 2019 Conference
NRVC 2018
From November 2nd to the 5th 300 members of National Religious Vocation Conference held their 30th Annual Convocation in Buffalo New York.  The Theme was  "Walk with me: Encounter, Accompaniment, Invitation."  Vocation ministers are always high energy folks, and the four day experience was filled with powerful keynotes (that you can find on www.nrvc.net for free as an anniversary gift), prayer experiences and wonderful opportunities for fellowship.   Fr. Rocco Puopolo, our vocation minister, was invited to preside and preach at the 30th Anniversary Eucharistic Celebration.   He wowed them with his African vestments and an African libation ritual at the beginning of the Mass.  Those entrusted with passing on our charisms are in good hands with the National Religious Vocation Conference.   
---

"Fearless Discernment" Conference
Norfolk County Catholic Young Adults will meet at the Xaverian Missionaries' Fatima Shrine, Holliston MA, USA, on Saturday, October 27, 2018, to discuss:
"Fearless Discernment": embracing a true willingness, openness, and commitment to listen and obey God's will.
"Purpose, Meaning and… Success?" : Are we living each day fulfilling our "purpose" to know God and to love God, or are we striving for the "success" that the world tells us to pursue?
"Mainstream Missionary": Strategy-sharing of ways to evangelize our baptized brothers & sisters who have fallen away from the church. Contact Fr. Rocco Puopolo SX at 508.428.2144 for more information. Download the flier here: FEARLESS DISCERNMENT 2018 v1
---
2018 Mission Trip to Mobile AL
Fr. Alex Rodriguez SX had the time of his life accompanying ACTS Racine on their annual mission trip of faith and service. Read about it:  acts_mission_trip_18
---
A sampling of Music for our Youth Praise Evening in Commemoration of St. Guido Conforti, Founder of the Xaverian Missionaries
 

 

Posted by Carl Chudy on Friday, November 3, 2017 for Youth Evening of Praise at Our Lady of Fatima Shrine in Holliston, MA. We were celebrating the life and legacy of the founder of the Xaverian Missionaries, St. Guido Conforti.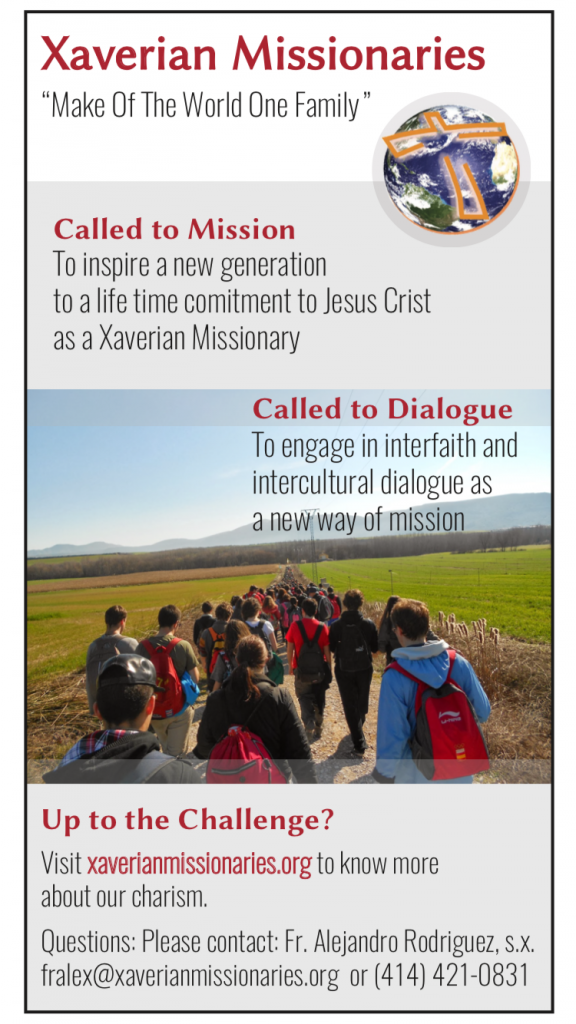 ---
Interns at theGYMs
On Tuesday evening June 27th  Fr. Rocco Puopolo SX together with theGYMs interns Will Martell (left) and Jonathan McDonald (right) invited a number of young adults to review all the social media platforms that we are using to share our mission ministry as Xaverians and ask for their feedback.  We are very grateful for the helpful suggestions and support that these young friends offered us as we continue to better present the ministry that the Xaverians offer, especially to youths and young adults throughout the word.  Check out our new Instagram platform that Will inaugurated two weeks ago!!!
---
Fr. Rocco keynotes at Pax Christi National Gathering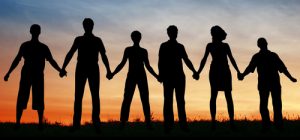 Fr. Rocco Puopolo SX gave the Sunday keynote speech at this year's annual National Gathering of Pax Christi USA in Linthicum Maryland, August 12-14, 2016. Here is the transcript pf his talk. August 14th talk final (1)
---
National Catholic Youth Conference (NCYC)
The NCYC offered a unique experience to ever 23,000 teens from all over the USA came to share, live and celebrate their faith in Indianapolis. It was a moment of grace and hope, a moment of fraternity and acceptance, a moment when we were able to cherish our being Children of God without looking to the racial, economic, & cultural differences. See the slideshow of Fr. Alex's pics here.
---
Models of Service: 5 part Video Presentation of Fr. Rocco Puopolo
Fr. Rocco Puopolo, Xaverian Missionary and Director of our Global Young Adult Mission Office. As we continue to celebrate the Year of Consecrated Life, we look to how religious in the Church today answer some of the deepest human needs and longings through their purpose and mission. Listen to these short videos and if so moved, reflect on how you can be a part of this audacious project called the global mission of the Church.

---
 
The Objectives of the GYM:
We wish to help the young adults and youth recognize the fact that they are not just members of our Church but that they themselves are the Church. Youth and young adults overseas are much more engaged and take responsibility in all aspects of church.

We assist youth and young adults in coming to the realization that the Church is not only local but global and that they are an important part of both, generating genuine links of solidarity across cultural and faith boundaries.

And lastly we hope to help youth and young adults reach out and draw in youth of the diaspora who are their classmates, team mates in sports, brothers and sisters in the faith, to an active and involving sense of community. The GYM will empower our young Catholic members to a peer ministry of welcome and incorporation of these recently arrived immigrants who are such a gift to our Church.